Where do I begin? Just a short 3 hour-ish bus journey from Takamatsu is Kyoto.  Kyoto is a city that offers so much and is a place that I don't think I will ever become bored with. On my first trip to here I was taken by a friend who adores this city more than anyone else I know and, since we arrived late at night, we started the trip the only way we knew how... with alcohol!
A tiny, incredibly noisy and boisterous izakaya was our first and only port of call. This place made great food and as we sat at the bar the sake was quickly in full flow.  If you ever get the chance then I'd recommend visiting 
居酒屋ニューエビスノ
 for a lively introduction to the city.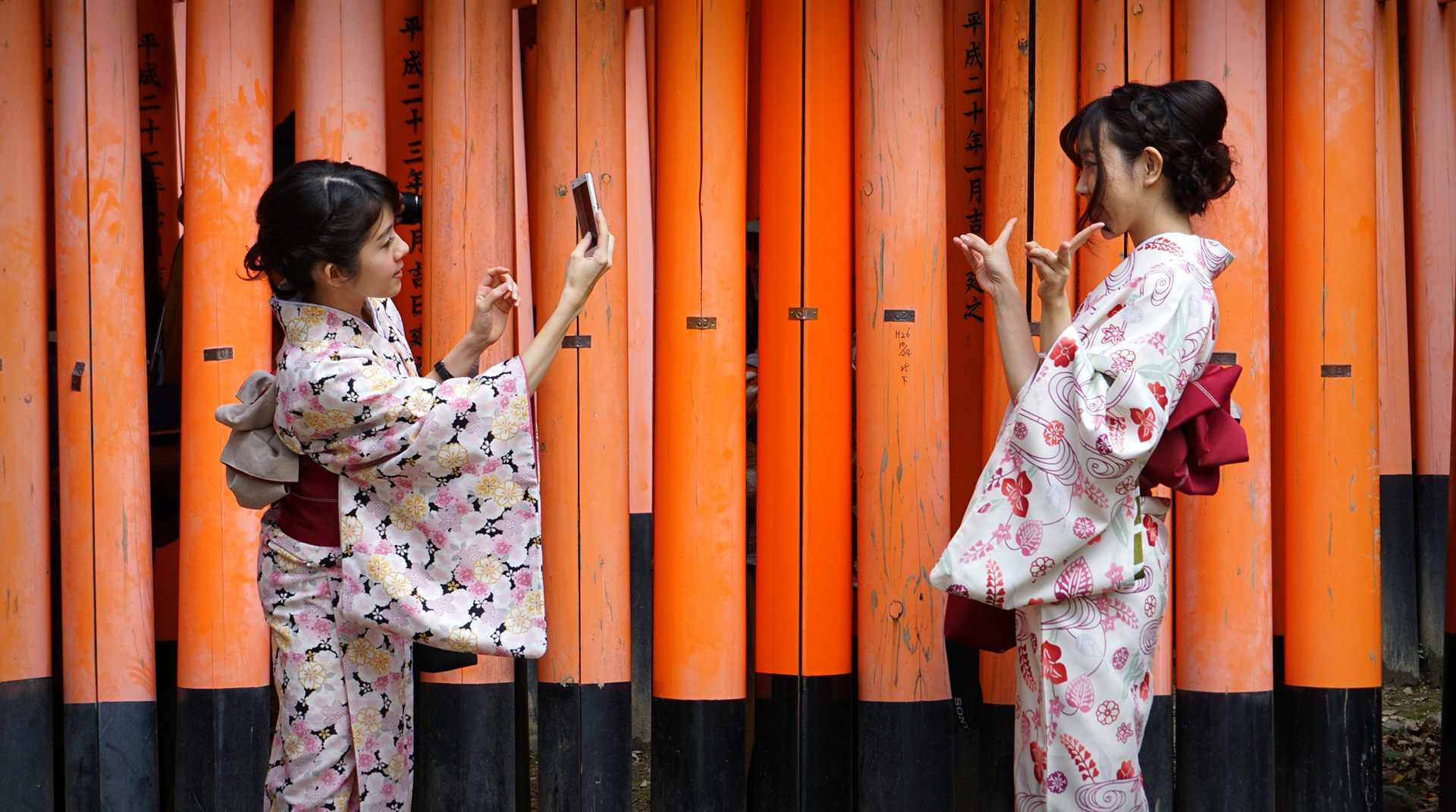 The next day, a quick bowl of ramen at 
らーめん千の風京都
 can cure the hangover and then it's time to dive into a world of colour, temples and kimono. The city is dotted with endless attractions to see but for me personally, non more special than Fushimi Inari Taisha. Be prepared to climb and walk a lot throughout the day (especially if you go off track and into the woods as we did).  On the way you will pass through thousands of red torii gates, witness hundreds of selfies and become accustomed to the site of kimono clad girls searching for that perfect photo spot.
I love this place. The atmosphere is so nice and relaxing and the city is very inviting to stroll around no matter what your intention is. We walked back late at night and felt perfectly safe, strolled through temples, museums, woodland and alleyways all to take in as much as we could.
I'd like to give recommendations of where to go and what to do but the internet is already so full of that. So don't worry about setting up the perfect trip, just pack a bag, find a hostel and give yourself enough time to find your feet in this amazing city.